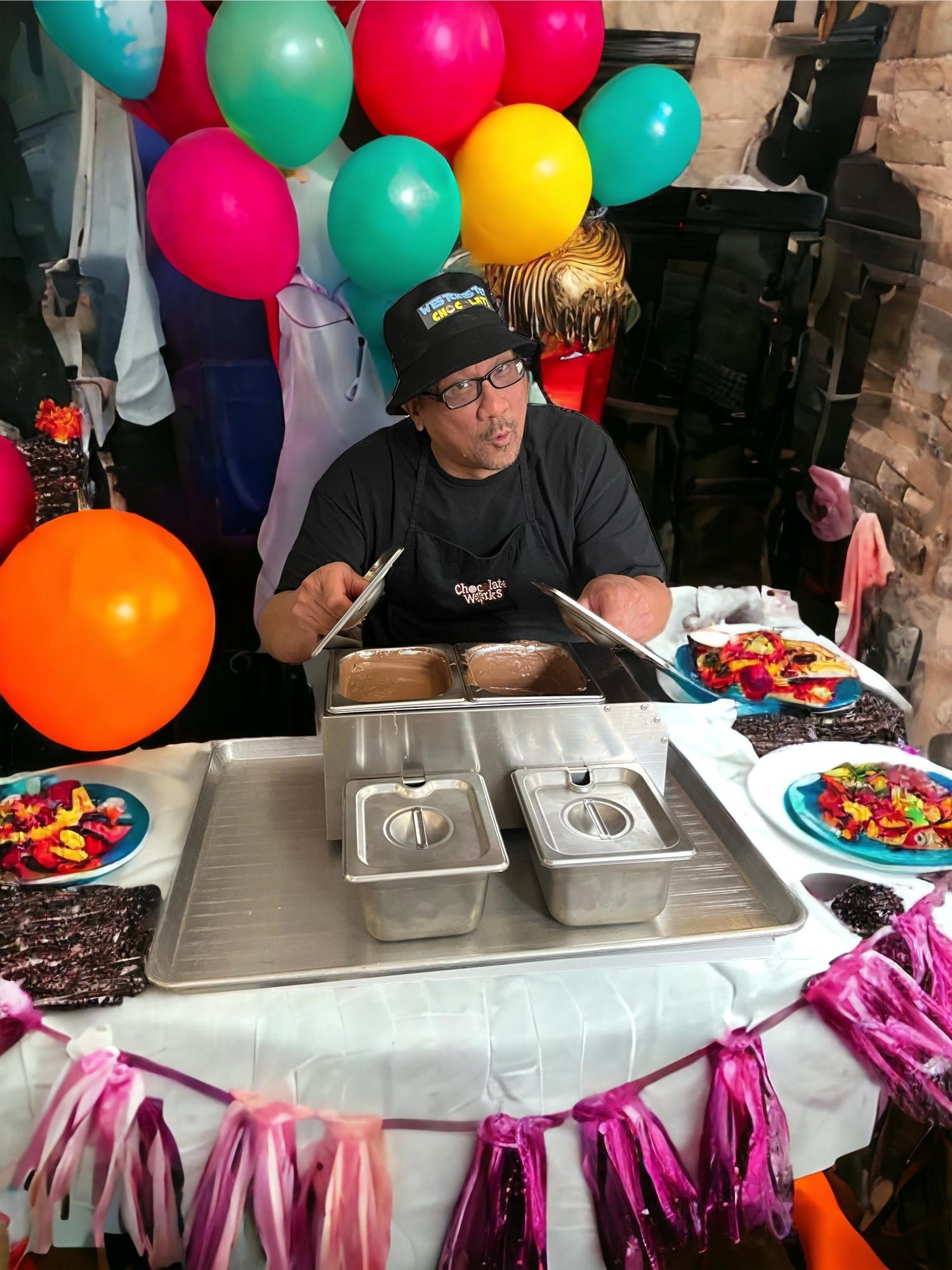 On-Site Events
Hosted parties and showers are back! Browse the package details & add-on options below. Call us at (914)713-8879 to schedule! Thank you for your interest.
Details & Options
Venues, Runtime & Availability

We partner with Venetian Delight in Hartsdale and Central Park Dance in Scarsdale. Runtime is 90 minutes. Start time is 2pm on Saturday or Sunday for Venetian Delight and flexible 7 days per week, 11am to 11pm for Central Park Dance.
Package Details

Package includes:

Large 18" pizza (one slice per participant)

Juice, soda & spring water

Chocolatier triple items (dipped treat, chocolate pizza & lollipop) OR Deluxe items (dipped treat and creative molds)

Celebration closer of your choice

Perfect for a birthday cake replacement, each option below features one milk chocolate cupcake with a birthday candle affixed for the birthday song. All options customized to the chocolate type of your choice (milk, dark, white or assorted).

Choose one:

Lollipop Stand- Themed lollipops situated on a stand.

Berry Cups- 2 dipped berries in a small cup.

Sundae Bar- One scoop of vanilla ice cream, to be covered in chocolate and decorated with multiple candy toppings of each participant's choice.

Fruit Tree- Assorted fruits on skewer sticks (strawberries, bananas, and apple slices) dipped in chocolate.
Add-ons

FOOD UPGRADE

Chicken tenders & fries, $50-$125

TREAT PLATTER

Assorted dipped treats in milk, dark and white chocolate. Served on a platter for general consumption.

20 treats= $25

30 treats= $40

40 treats= $50

ADULTS FOOD + DRINK PLATTER

$35, serves 10

Large cheese pizza and fruit punch & spring water

$60, serves 10

Large cheese pizza, fruit tree and fruit punch & spring water

ADULTS DIPPED TREAT

$5 per person

Guardian participates in the dipped treat portion of the workshop 
Pricing

Pricing:

$550, up to 10 people

$700, 11 to 15 people

$850, 16-20 people

$1,000, 21 to 25 people